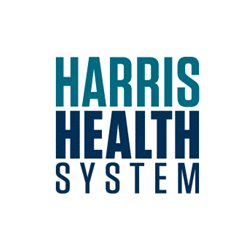 Harris Health System
Biomed Equip Tech I - LBJ Hospital
Houston, TX
Location
Lyndon B. Johnson General Hosp
Hiring Range:
Hourly Minimum to Midpoint:
-
About Us
Harris Health is a nationally recognized health system comprising three teaching hospitals and an extensive network of ambulatory care centers serving the people of Harris County, Texas, since 1966. Staffed by the faculty, fellows and residents from two nationally ranked medical schools, Baylor College of Medicine and The University of Texas Health Science Center at Houston (UTHealth), Harris Health is the first healthcare system in Houston to receive the prestigious National Committee for Quality Assurance (NCQA) designation for its network of patient-centered medical homes.
Each year, Harris Health provides more than 1.8 million total outpatient visits through its more than 40 ambulatory care facilities. Additionally, Harris Health sees more than 177,000 emergency visits at its Level 1 and Level 3 trauma centers and 35,000 hospital admissions through its two hospitals: Ben Taub and LBJ.
Established by voter referendum to enhance the level of charity care available in the community, Harris Health System has often received national recognition for serving those in need and for its achievements in operational excellence, such as being named to the 2011, 2012, 2013 and 2014 Most Wired Hospitals lists by the American Hospital Associations Hospitals & Health Networks magazine.
Additionally, Harris Health System is pleased that each of its hospitals Ben Taub and Lyndon B. Johnson achieved Pathway to Excellence designation by the American Nurses Credentialing Center.
Job Profile
JOB SUMMARY: Oversee and Facilitate the following TASK as they pertains to Biomed equipment; installation, de-installation, equipment refresh information, and collaboration with Medical Capital, Property Management, Engineering, IT, Hospital Operations, and the vendors as needed.

MINIMUM QUALIFICATIONS:

Education/Specialized Training/Licensure: Associate's Degree (AA) in Biomedical Engineering Technology or equivalent training and certification from technical school/military/industrial or equivalent experience in biomedical equipment repair (2 years).

Work Experience (Years and Area): No experience required if degree or training/certification is held. Otherwise, two years of experience in biomedical equipment repair required.

Management Experience (Years and Area): N/A

Equipment Operated: Hypo/Hyperthermia Units, Infusion Pumps, Sterilizer Liquid and Steam, Suctions Units, Sphygmomanometers, Ophthalmoscope, Hospital Beds, Traction Units, Temperature Monitors, Sequential Compression Devices, Surgical Drills and Saws

SPECIAL REQUIREMENTS:

Communication Skills:

Writing/Composing: Reports
Other Skills: Analytical, P.C., Research

Advanced Education Preference:

Work Schedule: Flexible, On Call
Benefits and EEOC
Harris Health System's benefits program is designed to provide you with more flexibility and choices in meeting your specific needs. Harris Health System's benefits program allows you to protect your income in case of illness, death and disability, and to help you save for retirement.

It is the policy of Harris Health System to provide equal opportunity for all applicants for employment regardless of political affiliation, race, color, national origin, age, sex, religious creed or disability. Applicants may request any reasonable accommodation(s) to participate in the application process.
eit0tzvgiu6x
112312091