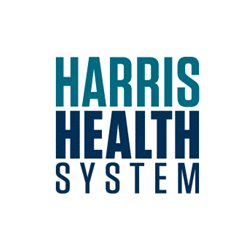 Harris Health System
Business Application Analyst - Community Health Choice
Sorry, this job has expired.
Houston, TX
Location
CHC - Central Campus
Hiring Range:
Annual Minimum to Midpoint:
-
About Us
Community Health Choice, Inc. (Community) is a non-profit managed care organization (MCO), licensed by the Texas Department of Insurance. Through its network of more than 10,000 providers and 94 hospitals, Community serves over 400,000 Members with the following programs:
Medicaid State of Texas Access Reform (STAR) program for low-income children and pregnant women
Childrens Health Insurance Program (CHIP) for the children of low-income parents, which includes CHIP Perinatal benefits for unborn children of pregnant women who do not qualify for Medicaid STAR
Health Insurance Marketplace Plans that offer individual health coverage that includes preventive care, emergency services, prescription drugs, and hospitalization available to all, regardless of pre-existing conditions.
Improving Members' experiences is at the heart of every Community position. We strive every day to make sure that our Members have access to the high-quality health care they need and deserve.
Community is accredited by URAC for its health plan operations. We offer care management programs for asthma, diabetes, and high-risk pregnancy. An affiliate of the Harris Health System (Harris Health), Community is financially self-sufficient and receives no financial support from Harris Health or from Harris County taxpayers.
Job Profile
JOB SUMMARY:
Responsible for understanding the business and business requirements in relation to applications / systems, reporting, and processes. Research system / application issues, recommends solutions, and coordinate system / application modifications to correct issue. Works with business units to clarify new requests and interpret needs. Provides functional system /application knowledge. The job includes significant or complex system configuration, process design, data analysis and issue resolution.

MINIMUM QUALIFICATIONS:

Education/Specialized Training/Licensure: Bachelor's Degree in Business, Information Technology, Computer Information Systems, Systems Engineering, related fields or four (4) years of related work experience may substitute for the bachelor's degree.
Work Experience (Years and Area): 2 years of experience in information systems.
Management Experience (Years and Area):
Equipment Operated: Customary office equipment including PC, copier, fax
Please be advised: Effective Wednesday, September 1st, 2021, with the exception of those who receive an approved exemption, all new hires must provide proof of vaccination against COVID-19 or receive the first dose of a COVID-19 vaccine by the second Friday of employment.

SPECIAL REQUIREMENTS: (Check Applicable Areas)
1. Communication Skills:
Above Average Verbal (Heavy Public Contact)
Writing /Composing (Correspondence / Reports )

2. Other Skills
Analytical Dictation/Transcription0 Mathematics
Medical Terms Statistical P.C. MS Word MS Excel

3. Advanced Education:
Bachelor's Degree Major: Bachelor's Degree in Business, Information Technology, Computer Information Systems, Systems Engineering, related fields or four (4) years of related work experience may substitute for the bachelors degree.

4. Work Schedule: Flexible

5. Other Requirements: Knowledge:
Knowledge of technical and business analysis.
Knowledge of Microsoft technologies, troubleshooting application issues and errors with SQL Server experience.
Knowledge of the healthcare industry in general and specifically of the health insurance environment is preferred.
Familiarity with a variety of hardware and software environments.
Knowledge of T-SQL and database designs
Process mapping
Skills:
Perform troubleshooting and recommend appropriate action
Apply application analyst techniques
Develop and run T-SQL basic queries
Written and verbal communication
Microsoft Office suite, with strengths in Excel, Word, and Visio
Preferred Skills:
Report Development
Web Browser Settings
Microsoft SharePoint
Microsoft Team Foundation.
Benefits and EEOC
Community employees benefits are provided by Harris Health. These benefits are designed to provide you with flexibility and choices in meeting your specific needs.
Community is an Equal Opportunity Employer.
fsc2uplgfxjw
111409049