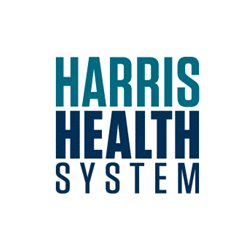 Harris Health System
Clinical Pharmacist - Pharmacy Inpatient, LBJ Hospital / Full-Time / Shift: Primary Evenings, Secondary -Rotating Nights & Days
Houston, TX
Location
Lyndon B. Johnson General Hosp
Hiring Range:
Hourly Minimum to Midpoint:
-
About Us
Harris Health is a nationally recognized health system comprising three teaching hospitals and an extensive network of ambulatory care centers serving the people of Harris County, Texas, since 1966. Staffed by the faculty, fellows and residents from two nationally ranked medical schools, Baylor College of Medicine and The University of Texas Health Science Center at Houston (UTHealth), Harris Health is the first healthcare system in Houston to receive the prestigious National Committee for Quality Assurance (NCQA) designation for its network of patient-centered medical homes.
Each year, Harris Health provides more than 1.8 million total outpatient visits through its more than 40 ambulatory care facilities. Additionally, Harris Health sees more than 177,000 emergency visits at its Level 1 and Level 3 trauma centers and 35,000 hospital admissions through its two hospitals: Ben Taub and LBJ.
Established by voter referendum to enhance the level of charity care available in the community, Harris Health System has often received national recognition for serving those in need and for its achievements in operational excellence, such as being named to the 2011, 2012, 2013 and 2014 Most Wired Hospitals lists by the American Hospital Associations Hospitals & Health Networks magazine.
Additionally, Harris Health System is pleased that each of its hospitals Ben Taub and Lyndon B. Johnson achieved Pathway to Excellence designation by the American Nurses Credentialing Center.
Job Profile
Job Summary
The employee's number one job responsibility is to deliver optimal medication management across all dimensions of care every time. The pharmacy vision is to become world-class pharmacy recognized for excellence.

In this role, Clinical Pharmacist will ensures the pharmacy department facilitates safe medication use, meets all legal, accreditation and certification requirements, and complies with all applicable policies, procedures, codes, and standards of the organization. Clinical Pharmacist will provides pharmacy services to patients, nurses, physicians, and other medical staff by interpreting and evaluating the validity and safety of orders and prescriptions. Integrates core clinical pharmacy knowledge, dispensing and order review activities. Individual will be expected to perform core clinical activities including order entry, pharmacokinetics, IV to PO, therapeutic interchange, and other clinical activities as required.
Multi-disciplinary rounds including clinical initiatives, direct patient care and educational/training activities will be performed. Individual will also provide education to technicians, pharmacists, and other health care practitioners. They will serve as a preceptor to pharmacy interns, technicians, ASHP-accredited pharmacy residents.

Minimum Qualifications

Degrees: PharmD; + Registered with Texas State Board of Pharmacy; If licensure by reciprocity, must obtain Texas license within the first 90 days of employment.

License & Certifications:
ASHP accredited PGY1 required. Board of Pharmacy Specialties Certification strongly preferred.
ACPE IV Sterile Certification

Work Experience: Completion of residency program as defined above; or a minimum of 2 years clinical practice experience

Communication Skills:
Writing / Reports

Proficiencies: MS Word, P.C.

Job Attributes

Knowledge/ Skills/ Abilities: Analytical, Design, Mathematics, Medical Terms, Research, Statistical

Work Schedule: Weekends, Holidays, Flexible, Overtime, Travel, On Call
Benefits and EEOC
Harris Health System's benefits program is designed to provide you with more flexibility and choices in meeting your specific needs. Harris Health System's benefits program allows you to protect your income in case of illness, death and disability, and to help you save for retirement.

It is the policy of Harris Health System to provide equal opportunity for all applicants for employment regardless of political affiliation, race, color, national origin, age, sex, religious creed or disability. Applicants may request any reasonable accommodation(s) to participate in the application process.
r7pyzd8o3usg
112312165