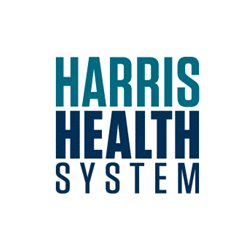 Harris Health System
Senior Analyst, Advanced Analytics
Houston, TX
Location
Administration Fournace Place
Hiring Range:
Annual Minimum to Midpoint:
-
About Us
Harris Health is a nationally recognized health system comprising three teaching hospitals and an extensive network of ambulatory care centers serving the people of Harris County, Texas, since 1966. Staffed by the faculty, fellows and residents from two nationally ranked medical schools, Baylor College of Medicine and The University of Texas Health Science Center at Houston (UTHealth), Harris Health is the first healthcare system in Houston to receive the prestigious National Committee for Quality Assurance (NCQA) designation for its network of patient-centered medical homes.
Each year, Harris Health provides more than 1.8 million total outpatient visits through its more than 40 ambulatory care facilities. Additionally, Harris Health sees more than 177,000 emergency visits at its Level 1 and Level 3 trauma centers and 35,000 hospital admissions through its three hospitals: Ben Taub, LBJ and Quentin Mease.
Established by voter referendum to enhance the level of charity care available in the community, Harris Health System has often received national recognition for serving those in need and for its achievements in operational excellence, such as being named to the 2011, 2012, 2013 and 2014 Most Wired Hospitals lists by the American Hospital Associations Hospitals & Health Networks magazine.
Additionally, Harris Health System is pleased that each of its three hospitals Ben Taub, Lyndon B. Johnson and Quentin Mease achieved Pathway to Excellence designation by the American Nurses Credentialing Center.
Job Profile
JOB SUMMARY:
The Senior Analyst, Advanced Analytics is responsible for coordinating, planning and performing Quality
Assurance Performance Improvement (QAPI) contract monitoring based on the quality metrics identified
for each contract and coordinating and planning contract business performance reviews. They are
responsible for independently performing the QAPI monitoring function and contract business performance
reviews and preparing statistical and narrative reports based on the results of the analysis of contracts.
Reporting must be prepared and submitted in a timely manner and in a format that is presentable to
department leadership. Sr. Analysts are responsible for assisting department and Sr. Leadership with
statistical decision making based on the results of their analysis. Sr. Analysts are responsible for working
directly with the Contract Portfolio Liaisons to ensure that their reporting needs have been met. Must
provide exceptional customer service to both internal and external customers; strongly adheres to the
Service First values: friendliness, integrity, responsibility, satisfaction and teamwork.

MINIMUM QUALIFICATIONS:
Certified Public Accountant (Or) Certificate Data Analytic Certification (i.e. ACDA, Python, R, IDEA, or etc.)
must be obtained within 12 months of hire if not held at time of appointment.
Work Experience (Years and Area): Five (5) or more years in operational and financial audits and advanced data analytics

Management Experience (Years and Area): None

Equipment Operated: Standard office equipment

SPECIAL REQUIREMENTS:

Communication Skills: Above Average Verbal (Heavy Public Contact); Exceptional Verbal (e.g., Public Speaking); Writing /Composing: Correspondence and Reports

Other Skills: Analytical; Mathematics; P.C.; Research; Statistical; MS Word; MS Excel; MS Access; MS PowerPoint

Work Schedule: Flexible, Eligible for Telecommute

Other Requirements: Must be proficient in utilizing data analytic tools to analyze financial and operational data that identify process improvements and cost savings. Data mining software (ACL or IDEA) expert; proficient in developing and implementing automated continuous monitoring. Process improvement experience. Flowchart experience.
Benefits and EEOC
Harris Health System's benefits program is designed to provide you with more flexibility and choices in meeting your specific needs. Harris Health System's benefits program allows you to protect your income in case of illness, death and disability, and to help you save for retirement.

It is the policy of Harris Health System to provide equal opportunity for all applicants for employment regardless of political affiliation, race, color, national origin, age, sex, religious creed or disability. Applicants may request any reasonable accommodation(s) to participate in the application process.
unag1xqdavmp
112312129